Plastic PP Sheet Extruder
Single-layer plastic sheet extruder is suitable for producing the PP&HIPS sheet, which can produce transparent plastic products.
DYPC series single-layer plastic sheet extruder is composed of an extrusion unit, calendar rolls, cooling conveyor, winder and control panel. It is with the best screw in China. famous overseas or China brand of electrical and pneumatic components and strong machine structure in order to maintain the best plastification quality, stable extrusion output, and sheet thickness during production.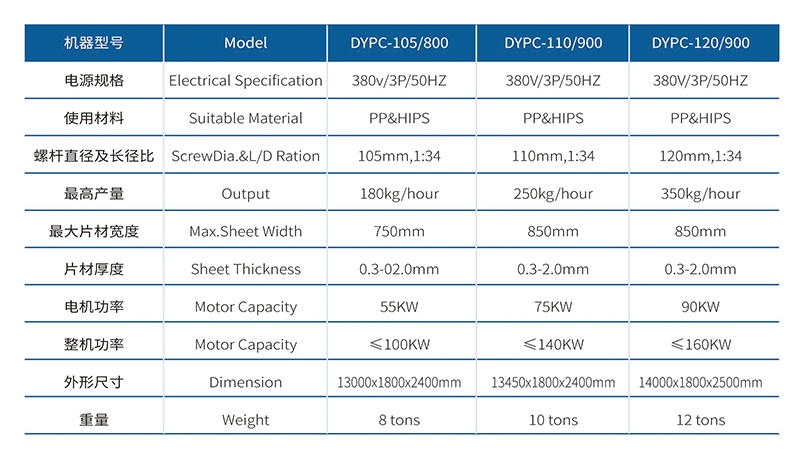 If you want to make the disposable bowls, cups, and box products, you can hit the pp cup thermoforming machine and pet food box machine link to learn the detailed page.
Get Quotation Now: