Flat Yarn Production Line
The plastic Extrusion Flat Yarn Production Line is specially designed for PP and HDPE with high quality and excellent performance. Perfect tape quality, Lowest consumption, Best economic benefit.
This machine is suitable for not only new PP raw materials but also PP recycling materials.
Optional items: automatic feeder, belt type screen automatic changer, flat film take-up unit, etc.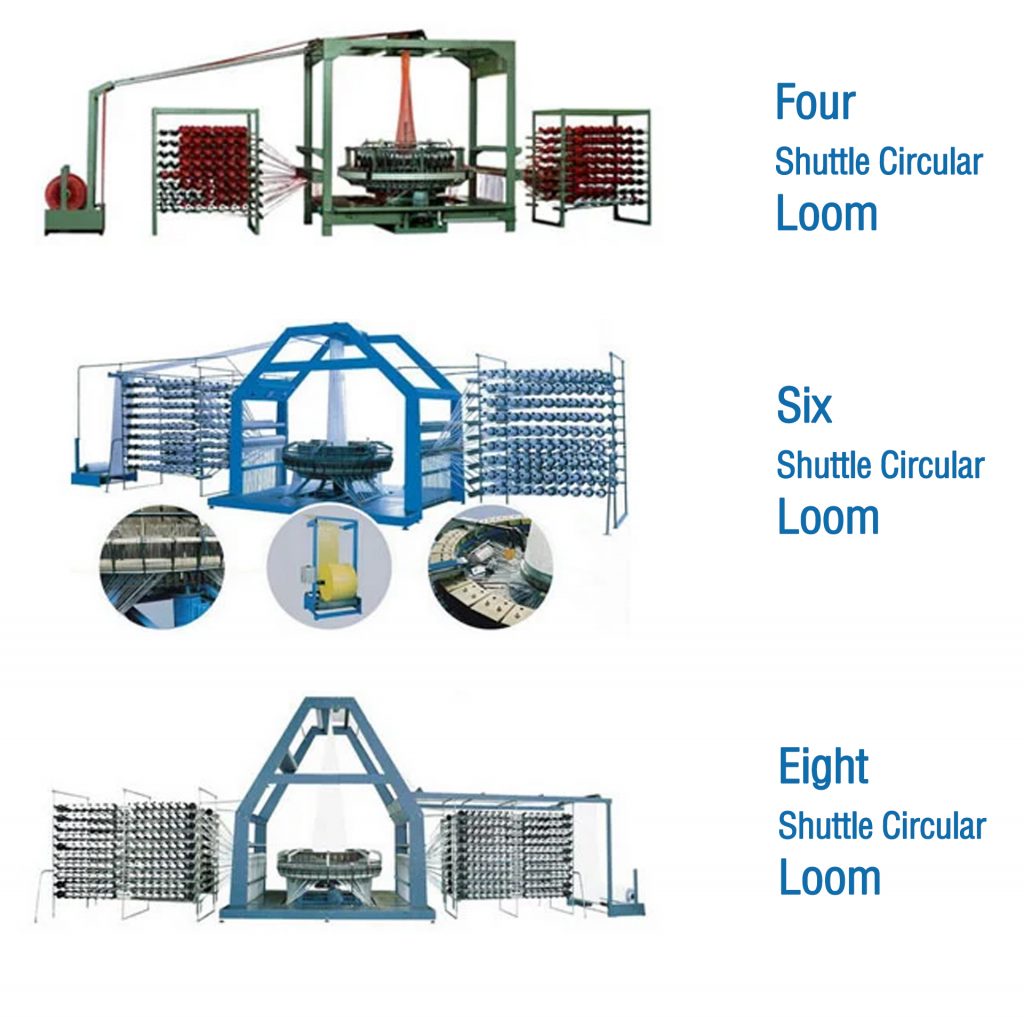 Plastic woven sack, Chemical bag, Foods bag, Rice bag, Sugar Bags, Leno bag, Jumbo bag, FIBC bag, Contain bag, Geo textile, Tarpaulin, Carpet backing tape, Artificial grass tape, etc.
This High Speed 4-8 Shuttle Leno Loom is used to weave tubular mesh (leno) bags for vegetables, onions, potatoes, fruits, etc. The machine is at the highest speed in China now for Leno (mesh) bag project. now, we had developed our new latest product-double Use Leno Mesh Loom, which is designed to make normal PP Leno fabric, PP Leno fabric with labeling strips in the middle as well as normal PP has woven sacks after convention according to product season.
The plastic Leno circular loom is specially designed for the high-quality tubular fabric by PP and HDPE.
Perfect weaving technology, and exceptional fabric quality.