Disposable CUP thermoforming Forming Machine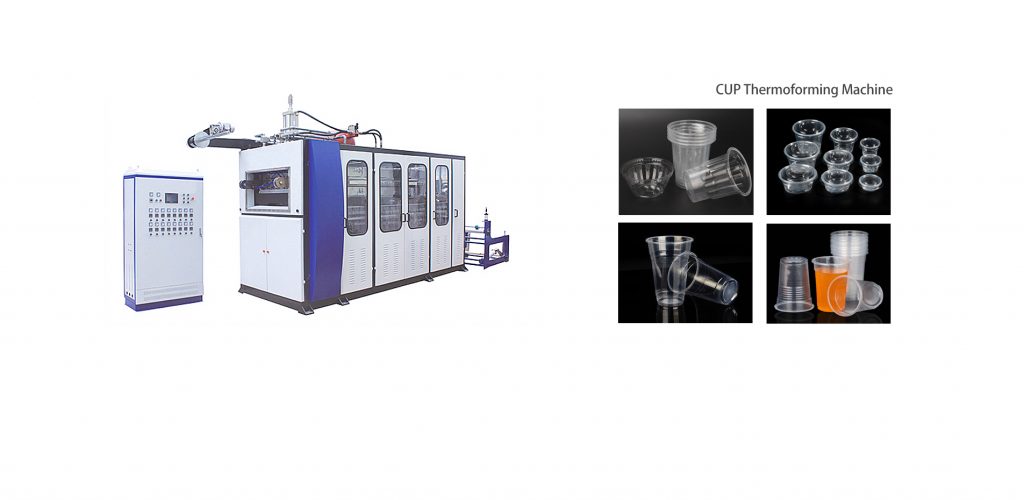 DYDB automatic cup thermoforming machine is suitable for producing PP, PE PET and PVC cup, containers, trays and lids. With the adoption of a PLC&HMI controlling system and reasonable design on the machine, the DYDB thermoforming machine easily operable, labor-saving, less maintenance and highly efficient.CMM thermoforming machine adopts the hydraulic system with pneumatic system. compared with the traditional mechanical cam system, its advantages are less working noise, stronger punching force, more stable forming quality and longer service life.
Are you want to learn pp sheet extruder, it is easy to transfer to a detailed page by hitting the link.
Get Quotation Now: